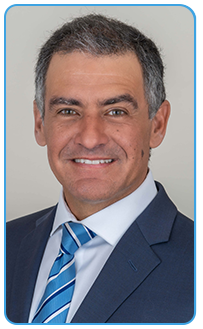 Eric N. Assouline
Partner
Eric N. Assouline is a co-founder of the firm, a litigation partner in the Miami and Ft. Lauderdale offices, and he is the head of the Business Litigation Practice. His practice focuses on: bankruptcy and creditors' rights litigation; complex business litigation; intellectual property and real estate litigation;.
Mr. Assouline has represented individuals, private, and public companies in hundreds of cases in state, federal, and bankruptcy courts throughout the State of Florida, primarily at the trial court level, but often also on appeal. He has also appeared pro hac vice, litigating many cases in other states and jurisdictions, as well as acting as local counsel to out-of-state attorneys needing counsel in Florida in state, federal, and bankruptcy courts.
Mr. Assouline has been lead litigation counsel to both national and international clients for many contested commercial and bankruptcy matters, representing landlords, lenders, and suppliers of goods, and involving the application of various articles of the Uniform Commercial Code, including complex and intricate provisions of Article 2 for Sales, and Article 9 for Secured Transactions. He has represented clients in disputes involving real estate partition and acquisition related litigation. And, he has handled several contested commercial landlord tenant lease litigation matters. Mr. Assouline has also litigated a number of creditors' rights matters, through the trial courts in state, federal, and bankruptcy courts, and including post-judgment domestic and international enforcement and Florida Statute § 56.29 proceedings supplementary.
Mr. Assouline has extensive experience in the area of Ponzi scheme litigation. He has been the lead litigation attorney prosecuting fraudulent transfer actions on behalf of a federal court appointed receiver seeking to recover transfers from third parties in state, federal, and bankruptcy courts. He has defended claims against court appointed receivers of financial and insurance companies in various state and federal court cases. He has also defended numerous individuals and companies from bankruptcy trustee initiated adversary proceeding avoidance preferential transfer and fraudulent transfer actions under 11 U.S.C. §§ 547 and 548.
Mr. Assouline's dispute resolution practice also involves mediation and arbitration. He has represented parties before the American Arbitration Association; been appointed by Broward County Judges to preside as the Arbitrator in many Circuit Court cases; and, by agreement of the parties, he has served as the Mediator on banking litigation cases.
Mr. Assouline has also served as an expert witness for many attorneys' fees disputes.
Notable Reported Cases
Dillworth v. Rohalmin (In re Rohalmin), Nos. 16-25652-BKC-AJC, 18-1454-BKC-AJC-A, 2019 Bankr. LEXIS 1003 (Bankr. S.D. Fla. Apr. 1, 2019)
Callado v. Gitlitz, 238 So. 3d 252 (Fla. 3d DCA 2017)
Rives v. Ounze Corp., LLC, No. 17-21467-CIV, 2017 U.S. Dist. LEXIS 130830 (S.D. Fla. Aug. 15, 2017)
Aces Risk Mgmt. Corp. v. TMG Portfolio Advisors, Ltd. Liab. Co., No. 17-CV-61210, 2018 U.S. Dist. LEXIS 86714 (S.D. Fla. May 22, 2018)
News Am. Mktg. FSI LLC v. Four Corners Direct, Inc., 192 F. Supp. 3d 1277 (M.D. Fla. 2016)
Bronstein v. Zur, 207 So. 3d 882 (Fla. 3d DCA 2016)
Smyth v. Coe, 178 So. 3d 419 (Fla. 4th DCA 2015)
State Road 7 Investment Corp. v. Natcar Ltd. Ptshp., 83 So.3d 1013, (Fla. 4th DCA 2011)
In re Museum Plaza Holdings, LLC, 2011 WL 2637201 (S.D.Fla. Bankr. 2011)
In re Esquenazi, 2010 WL 4352504 (S.D.Fla. Bankr. 2010)
In re DV8, Inc., 435 B.R. 738 (S.D.Fla. 2010)
GFSI, Inc. v. Comfort Knitwears(PVT), Ltd., 726 F.Supp.2d 1298, 2010 WL 2990188 (D.Kan. July 29, 2010)
In re Broward Kitchens & Baths, Inc., 429 B.R. 350 (S.D.Fla. Bankr. 2010)
In re The Deli Den, LLC, 425 B.R. 725 (Bankr. S.D. Fla. 2010)
AVVA-BC, LLC v. Ameil, 25 So.3d 7 (Fla. 3d DCA 2009)
Cantiere Nautico Cranchi, S.p.A. v. Luxury Marine Grp., LLC, No. 09-60883-CIV, 2009 U.S. Dist. LEXIS 105590 (S.D. Fla. Oct. 27, 2009)
Design Bureau Corp. v. Colvin, No. 08-22455-CIV-HOEVELER, 2009 U.S. Dist. LEXIS 81237 (S.D. Fla. Aug. 19, 2009)
Kapila v. Law Offices of Kanner & Pintaluga, P.A. (In re CBS Mktg. & Consulting Grp., LLC), Nos. 08-10765-JKO, 08-01529-JKO, 2009 Bankr. LEXIS 1055 (Bankr. S.D. Fla. Apr. 24, 2009)
In re Levinstein, 2009 WL 412992 (S.D.Fla. Bankr. 2009)
Boudle v. CMI Network, Inc., No. 07-CV-2820, 2009 U.S. Dist. LEXIS 5606 (E.D.N.Y. Jan. 27, 2009)
Stockwire Research Group, Inc., et. al. v. Lebed, et. al., 577 F.Supp.2d 1262 (S.D. Fla. 2008)
Casa Del Rio, LLC v. LZG Realty, LLC, 959 So. 2d 736 (Fla. 3d DCA 2007)
In re Sparrow, 2007 WL 1482005, (Bkrtcy. S.D. Fla., Apr. 4, 2007)
In re Casa Del Rio, LLC, 2007 WL 707035, (Bkrtcy .S.D.Fla. Mar. 7, 2007)
In re Toppin, 342 B.R. 888 (Bankr. S.D. Fla. 2006)
Lexington Lasercomb I.P.A.G. v. Unger, 234 F.R.D. 701 (S.D.Fla. 2006)
Obermaier v. Kenneth Copeland Evangelistic Association, Inc., 208 F.Supp.2d 1288 (M.D. Fla. 2002)
Obermaier v. Arnett, et al., 2002 WL 3165453 (M.D. Fla. Nov. 22, 2002)
Holbrook v. Nationwide Mutual Insurance Company, 1999 WL 737956 (S.D. Fla. April 12, 1999)
Publications, Speeches, & Interviews
Presenter, Legal Research and Writing Final Class, St. Thomas University School of Law, Miami, Florida - 2014-2019
Attorney at Law Magazine, Attorney of the Month
Panelist Speaker and Moderator, Circuit Court Boot Camp: A Practical Trial Litigation Skills Program, Pincus Professional Education, June 2014
Panelist Speaker and Moderator, Depos: Mastering the Deposition: A Critical Skills Workshop, Pincus Professional Education, March 2014

Panelist Speaker and Moderator, Circuit Court Boot Camp: A Practical Trial Litigation Skills Program, Pincus Professional Education, May 2013
Panelist Speaker and Moderator, Depos: Mastering the Deposition: A Critical Skills Workshop, Pincus Professional Education, November 2012
Pacenti, John, Litigation: Landlord sues tenant, loses more in legal fees, (Daily Business Review Jul. 7, 2010)
Samuels, Michael, Clawback Process Begins at Agape (Long Island Business News, August 28, 2009)
Pacenti, John, Justice Watch: A Double Whammy for Those Swindled in Ponzi Cases, (Daily Business Review Aug. 17, 2009)
Contributing Author, Computer Consultant Malpractice, Information Technology Litigation, Practicing Law Institute 2001, 2002
Contributing Author, Juris '98 and Juris '99 (ERISA Section): District Court judicial clerks' manual for the Southern District of Florida
Designations
Supreme Court of Florida, Qualified Arbitrator
Florida Lemon Law Auto-line Arbitrator, Better Business Bureaus
Mediator, by private party appointment

Florida Notary Public
Honors
Best Litigation Department, for Small Firms in the Categories of Real Estate and Other Litigation, Daily Business Review, Team Leader (2018)
"Florida Super Lawyers," Thomson Reuters (2011 - 2019)
Corporate America Legal Elite (2015)

Previous Experience
Weil, Gotshal & Manges LLP
Adorno & Zeder, P.A

Languages
English
French
Education
J.D., University of Miami School of Law, 1996
Cum Laude
University of Miami Law Review
University of Miami Moot Court Board
Finalist - Moot Court Competition
Litigation Skills - Trial Section (High "A")
Book Award - Florida Constitutional Law
B.S., Arizona State University, 1993
Business Management
Bar Admissions State of New York
State of Florida
U.S. Court of Appeals, 11th Circuit
U.S. District Court Southern District of Florida
U.S. Bankruptcy Court Southern District of Florida
U.S. District Court Middle District of Florida
U.S. Bankruptcy Court Middle District of Florida
U.S. District Court Northern District of Florida
U.S. Bankruptcy Court Northern District of Florida
U.S. District Court Southern District of New York
U.S. Bankruptcy Court Southern District of New York
U.S. District Court Eastern District of New York
U.S. Bankruptcy Court Eastern District of New York
U.S. Western District of Oklahoma

Memberships and Affiliations
New York State Bar Association
Intellectual Property Section
Florida Bar
Business Law Section Grievance Committee - Section 17C. Chairman. Member 2008-2011
University of Miami Law School Alumni
Board Member, 2017 - Present
Arizona State University, South Florida Alumni
Board Member, 2016 - Present
Hillel of Broward and Palm Beach
Board Member, 2019 - Present
Broward County Bar Association
Intellectual Property Section
Jewish National Fund
Member Since: 2013 Board Member
B'nai Brith Justice Unit #5207
Member Since: 2007 Board Member