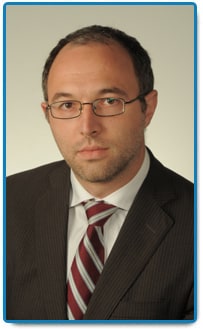 Kevin Klagge
Partner
Kevin D. Klagge Esq. is an attorney who counsels US and international companies, and investors and entrepreneurs, on business formation, cross-border contracts, intellectual property, disputes, and mergers and acquisitions. Mr. Klagge works with owners and executives around the world, from emerging companies to Fortune 100 companies. His clients rely on him as a responsive and creative advisor, who provides actionable legal advice leading to company growth and legal protection.
Mr. Klagge began his legal career as an Assistant State Attorney for the Miami-Dade State Attorney's Office, where he was a supervising attorney. Mr. Klagge then concentrated in business law while working at a large law firm (AMLAW200 firm) and boutique business law firms. Mr. Klagge's clients include Fortune 100 companies and executives, multi-national corporations, publicly traded and closely-held companies, private equity, family offices, and entrepreneurs. Mr. Klagge focuses on dealmaking, with experience planning, managing due diligence, and closing deals with asset or stock purchase and sale agreements, spinoffs, distressed debt, and judgment purchases.
Mr. Klagge leverages his extensive experience in corporate litigation to draft and negotiate agreements that prevent disputes and avoid legal landmines. Mr. Klagge has successfully defended, prosecuted, and resolved cases involving shareholder derivative actions, board and owner disputes, spinoffs, dissolutions, reps and warranty breaches, breaches of fiduciary of duty, and fraud. Mr. Klagge has broad experience in stepping in to save companies from agreements that were vague, poorly-planned, and mismanaged.
Focus
Corporate Law
Mergers & Acquisitions
Complex Commercial Contract Negotiation
Intellectual Property
Technology and Internet Law
Int'l Investment and Venture Capital
Operating Agreements and Shareholder Documents
SaaS Agreements and NDAs
Partner Disputes, Buyouts, and Shareholder Disputes
Joint Ventures
Outside General Counsel
Background & Education
Kevin D. Klagge graduated with the highest honor, summa cum laude, from Suffolk University Law School in Boston, earning his J.D. He was a member of the Transnational Law Review, including publishing a comment in the Transnational Law Review Journal. Mr. Klagge has several honors from the peer-reviewed "Best Lawyers". Mr. Klagge clerked with First Justice of the Massachusetts Trial Court, and he interned with JAG for the United States Coast Guard. Mr. Klagge earned his BS degree in communications, magna cum laude, from Boston University.
Jurisdictions Admitted to Practice Florida
U.S. District Court Southern District of Florida

Professional & Bar Association Memberships
State Bar of Florida
Honors
Best Lawyers: Ones to Watch (2020)
Languages

English

Hebrew