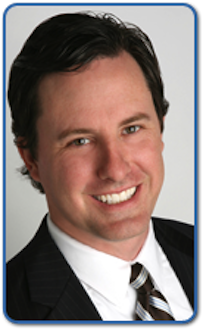 Loren Donald Pearson
Partner
Loren Donald Pearson is a partner in the Miami office, and he leads our Intellectual Property Practice. Mr. Pearson is a Registered Patent Attorney and a Florida Bar, Board Certified Intellectual Property Attorney. His practice focuses on all aspects of domestic and international patent, trademark, and copyright law; including, evaluating new technologies for patentability, portfolio counseling, and intellectual property registration, prosecution, and litigation.
Mr. Pearson is particularly experienced in dealing with inventions involving chemicals and materials, pharmaceuticals, medical devices, business methods, and semiconductors. He also has significant experience with mechanical and electrical inventions and other arts. He has represented clients throughout the world. These have included individuals, small businesses, private and public companies, and Fortune-100 corporations.
Significantly, Mr. Pearson represents foreign law firms desiring to file foreign applications in the United States. He has filed over 100 US patents. And, he is experienced in utilizing the Paris Convention, the PCT National Phase, and PCT Bypass as means of claiming foreign priority. He also has a thorough understanding of the mechanics of Patent Cooperation Treaty and Madrid Protocol. He encourages foreign I.P. attorneys who are visiting Miami, or who want to represent his clients in foreign countries, to contact him.
Among other matters, Mr. Pearson's practice includes:
identifying, registering, and policing client's intellectual property rights
in-bound and out-bound protection of intellectual property rights
infringement opinions
patent trademark, and copyright filings in the U.S. Patent, Trademark, and Copyright Offices
technology licensing and other agreements
Trademark Trial and Appeal Board inter-partes disputes; e.g., Oppositions, Cancellations, Interferences, and Concurrent-Use Proceedings
Education
J.D., University of Miami School of Law, 1996
Villanova University
Graduate School
B.A., University of North Carolina, Chapel Hill, 1992
Chemistry and Economics
Bar Admissions Florida
U.S. Patent & Trademark Office, Registered Patent Attorney
U.S. District Court Southern District of Florida

Memberships and Affiliations
University of Miami
Yearbook of International Law
Intellectual Property Law Association of Florida
AIPLA
INTA
Dade County Bar Association
Miami Beach Bar Association
BNI Miami Beach
Languages Spoken
English
German
Previous Experience
Fleit, Gibbons, Gutman, Bongini & Bianco, P.L.
Lerner & Greenberg, P.A.
Rohm & Haas Co.
Scientist. Polymer chemistry: ion-exchange resin synthesis; using suspension polymerizations
Representative Patents
U.S. Pat. No. 7,452,069. "Eye frame with interchangeable lenspieces held by magnetic closure and interchangeable lens system"
U.S. Pat. No. 7,288,062. "Apparatus for creating therapeutic charge transfer in tissue"
U.S. Pat. Pub. 2008/0171990 "Multimodal Catheter for Focal Brain Monitoring and Ventriculostomy"
U.S. Pat. Pub. 2009/0131546 "Rigid, Closed-cell, Graft-polymer Foam; Rigid Flexible Cellular Foam; Rigid Flexible Cellular Foam Mixture; Rigid Flexible Cellular Foam Mixture; and Method for Manufacturing a Rigid, Closed-Cell, Graft-Polymer Foam"
Designations, Honors and Rankings
Florida Bar, Board Certified Intellectual Property Attorney
Registered Patent Attorney