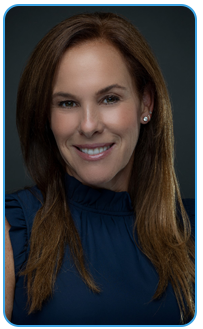 Meredith J. Gussin
Of Counsel
Meredith Gussin is Of Counsel to the Firm and a resident of the Miami office. She is a member of our Litigation & Dispute Resolution Practice. Prior to re-joining the Firm, Meredith served as the Director of Human Resources and General Counsel to a group of restaurant franchises. In the role of General Counsel, Meredith oversaw all aspects of the franchise's business and legal matters, including litigation, Americans with Disabilities Act (ADA) compliance lawsuits, franchise agreement review and negotiations, various employment related issues, Covid regulation issues, CARES Act compliance, and other related transaction matters, to name a few. Meredith gained exceptional experience in the restaurant and hospitality business, and is equipped to handle negotiations and litigation in the restaurant and franchise field.
Education
J.D., University of Miami School of Law, 2001
Miami Scholars Program
University of Miami Law Review, published.
B.A., University of Michigan, 1997
Major, English
Bar Admissions Florida Bar

Work Experience
Left Field Management, LLC
General Counsel/Director of Human Resources. 2012-2022
Eric Virgin, P.A.
Of Counsel. 2011-2012
Assouline & Berlowe
Of Counsel. 2007-2011
Carlton Fields, P.A.
Litigation Associate. 2002-2007
Genovese Joblove & Batista, P.A.
Litigation Associate. 2001-2002
Philanthropic Experience
The Children's Fund for Glycogen Storage Disease Research
Board Member, 2012-present
Fundraising Chairperson, 2013-present
Temple Beth Am Youth Engagement and Religious School
Board Member, 2022