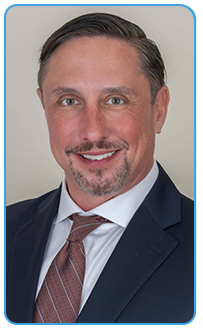 Peter A. Koziol, B.C.S.
Partner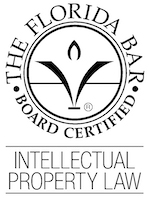 Peter A. Koziol is a partner in the Boca Raton Office and co-heads the firm's Intellectual Property Practice. He is also a member of the Intellectual Property Practice, International Business Practice, and Litigation and Dispute Resolution Practice. As a Registered Patent Attorney, Mr. Koziol focuses his practice on business counseling, patent applications, prosecution, and commercial litigation. He is experienced in taking cases from initial planning through judgment, appeal, post judgment execution, garnishment, and collection. With an emphasis on Intellectual Property Portfolios, he assists businesses, top management, business leaders and executives throughout the entire business life cycle. Mr. Koziol is Board-Certified in Intellectual Property Law and recognized by the Florida Bar as an expert in Intellectual Property Law
Mr. Koziol represents individual entrepreneurs and private and public companies. His individual inventor clients have been featured on Today™, Shark Tank™, Oprah™'s favorite things, E!™ , NYC Fashion Week™, American Idol™, Vogue™, Extra™, MTV™ and other mainstream and specialty media outlets. Corporate clients have included private equity, investment, and alternative investment management companies; hedge funds including fund of funds; real estate and cash management firms; multinational corporations. Mr. Koziol has also represented clients before the United States Customs and Border Patrol and U.S. Department of Commerce International Trade Administration.
Mr. Koziol has a substantial technical and business background. He is an accomplished software engineer, software developer, business and quality assurance analyst, and consultant. As an experienced computer programmer, he has an expert understanding of data structures, algorithms, software design methodologies, and fluency in a variety of computer languages. Mr. Koziol has directed domestic and international software development teams. He has developed risk management and analysis software for private financial investment companies utilizing various proprietary hedging techniques and real time and predictive analysis of market data. Significantly, Mr. Koziol was, for 13 years, Chief Executive Officer of a New York-based software publishing company. And, he contributed to hundreds of major internationally published software titles, including multimillion dollar sellers and SIIA Codie Award winners.
Mr. Koziol is experienced representing pioneers and large companies in network communications disputes including patent litigation involving IEEE and various other industry standards such as TCP/IP, 802.11, SMS, MMS messaging systems and GSM/CDMA protocols. He has also been involved in a number of projects involving swarming technologies, artificial intelligence, pattern recognition, and unmanned vehicles including unmanned aerial vehicles (UAVs). Mr. Koziol is very interested and enthusiastic about emerging drone technologies and related artificial intelligence.
Mr. Koziol represents business clients in a full-range of intellectual property and business matters. He assists clients with business planning and formation; business audits and regulatory compliance; and protecting a company's intellectual property. Of particular interest are: amusement inventions; computer software inventions; aerospace inventions; green energy inventions; new foods and drugs; international business organizations; domestic and offshore special purpose entities; and structured products.
Education
J.D., Case Western Reserve University, Cleveland, Ohio

Honors: Law Technology and the Arts Concentration
Law and the Arts Stream Recipient
Center for Computer-Assisted Legal
Instruction (CALI) Award for Copyright Litigation Recipient
CALI Excellence for the Future Award for Law and the Visual Arts
B.A., State University of New York at Albany, Albany, New York
Computer Science
Bar Admissions Florida
U.S. Patent & Trademark Office, Registered Patent Attorney
U.S. Court of Appeals for the Federal Circuit
U.S. Court of Appeals for the Eleventh Circuit
U.S. District Court Southern District of Florida
U.S. District Court Middle District of Florida
U.S. District Court Northern District of Florida
U.S. District Court Eastern District of Wisconsin

Memberships and Affiliations
American Bar Association (ABA)
American Intellectual Property Law Association (AIPLA)
ΦΔΦ - Phi Delta Phi International Ethics and Legal Honors Fraternity (PDP)
International Barristers' Society
Institute of Electrical and Electronics Engineers (IEEE)
Structured Products Association (SPA)
Notable Reported Cases & Pro Hac Vice Representation
NOTABLE CASES
ElcomSoft, Ltd. v. Passcovery Co., Ltd., --- F.Supp.2d ----, 2013 WL 3972517 (E.D.Va. July 31, 2013).

Five for Entertainment S.A. v. Rodriguez, No. 11–24142–CIV, 2013 WL 3733430 (S.D. Fla. July 15, 2013)
M2M Solutions LLC v. Simcom Wireless Solutions Co., Ltd., --- F.Supp.2d ----, 2013 WL 1296753 (D.Del. 2013)
Medimport S.R.L. v. Cabreja, --- F.Supp.2d ----, 2013 WL 1003625 (S.D.Fla. 2013)
Export Development Canada v. Xacore, Inc., Case No: 8:12-CV-1244-T-17EAJ, 2013 WL 57693, (M.D.Fla. Jan. 03, 2013)
Medimport, S.R.L. v. Cabreja, Case NO. 12-22255-CIV, 2012 WL 3632580 (S.D.Fla. July 31, 2012)
In re Barkley International Incorporated, 2011 WL 1775951 (T.T.A.B. 2011)
APP Pharmaceuticals, LLC v. Ameridose, LLC, Civil Action No. 10–4109-JAP (D.NJ) (patent litigation involving anesthetic drug known as ropivacaine.
GFSI, Inc. v. Comfort Knitwears (PVT), Ltd., --- F.Supp.2d ----, 2010 WL 2990188 (D.Kan. July 29, 2010)
AVVA-BC v. Amiel, --- So.3d ----, 2009 WL 3446475 (Fla. 3d DCA Oct. 28, 2009)
Cantiere Nautico Cranchi, S.p.A. v. Luxury Marine Group, LLC, 2009 WL 3538722 (S.D. Fla. Oct. 28, 2009).
Design Bureau Corp. v. Colvin, 2009 WL 2576372, (S.D. Fla. Aug. 19, 2009)
Stockwire Research Group, Inc., et. al. v. Lebed, et. al., 577 F. Supp. 2d 1262, 2008 WL 4279507 (S.D. Fla. Sept. 18, 2008)
PRO HAC VICE REPRESENTATION
Lead Trial Counsel,
U.S. District Court, Central District of California
U.S. District Court, of Delaware
U.S. District Court of Kansas
U.S. District Court of New Jersey
U.S. District Court, Eastern District of Virginia
Publications, Interviews and Speeches
Intellectual Property for the Non-IP Attorney, Pincus Professional Education Webinar (2015)

Pacenti, John - Justice Watch: Software A New Frontier In IP Law (Daily Business Review, Sept. 2013)
Mitch Strohm, "Patent Reform: Supporting Or Stifling U.S. Innovation?" (THELAW.TV June, 14 2013).
Morley, Hugh R., " Youngest person charged by SEC now in Wayne and in hot water again " (North Jersey, The Record, Sunday, June 27, 2010).
" Protection of the Moral Rights of the Digital Graphic Artist", co-author, Florida Bar Journal (2007), republished in 25 The Computer & Internet Lawyer 21 (2008).
Florida Bar, Entertainment and Sports Law Section (EASL), 2008 Retreat Lecture Series, "How to Advise Your Clients in Your Practice of Law in the Digital Age Regarding Intellectual Property Rights Protection and Infringement in the New Digital Era."
Blog: http://www.koziollaw.com