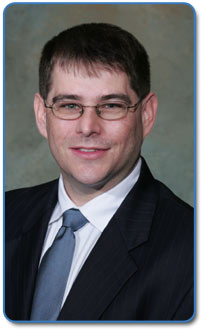 Peter E. Berlowe
Partner
Corporate and Finance Practice
and is a member of the
Business Litigation & Dispute Resolution Practice
. His practice includes domestic and international litigation and arbitration of: complex commercial disputes; intellectual property, trade secret, and trade disputes; construction disputes; FINRA disputes; hotel management disputes; and complex foreclosure matters.
Mr. Berlowe's practice also includes business consultation and planning regarding construction, trademarks, copyrights, and intellectual property portfolios. He has represented private and public companies and financial institutions, as well as entertainers, sports personalities, fashion designers, publishers, manufacturers, and major airlines.
Mr. Berlowe has litigated construction disputes involving tens of millions of dollars; including representing major financial institutions in construction litigation related to their world and regional headquarters facilities. He has engaged in "bet-the-company" litigation involving substantial antitrust issues; as well as, Department of Justice antitrust clearance procedures of asset purchases out of bankruptcy litigation. Mr. Berlowe has organized and led dozens of attorney teams in document reviews involving millions of pages. Significantly, he handles complex fraud cases involving tens of millions of dollars, where he finds his engineering and mathematics background gives him a unique perspective for following the "money trail."
Education
J.D., University of Miami School of Law, 1998
Magna Cum Laude
Law Review
B.S., North Carolina State University, 1992
Engineering
Bar Admissions Florida
U.S. Supreme Court
U.S. Court of Appeals 11th Circuit
U.S. District Court Southern District of Florida
U.S. District Court Middle District of Florida
U.S. District Court Northern District of Florida

Memberships, Activities and Affiliations
Dade County Bar Association

Young Lawyers Section.
Formerly, Board of Directors Member.
Professionalism Committee. Formerly Chair.
Law Week Committee. Formerly Vice Chair.
Schools Committee. Formerly Co-Chair.
Construction Committee
Civil Law Committee. Formerly Member.
Pro-Bono Representation
Pro-bono representation of political refugee in international human rights case
Notable Reported Cases
All Web Leads, Inc. v. D'Amico, U.S. Dist. LEXIS 200492 (S.D.Fla. 2018)
Ortega v. Cargil, Inc., Cargil de Venezuela, S.A., WL 1732462 (S.D.Fla. 2016) - remand to state court for untimely removal to federal court.
Five for Entm't S.A. v. Rodriguez, 646 Fed.Appx. 714 (11th Cir. 2016)
Nikooie v. JP Morgan Chase Bank, et. al,
Five for Entm't S.A. v. Rodriguez, (S.D. Fla. 2013)
Medimport S.R.L. v. Cabreja, 2013 WL 1003625 (S.D. Fla. 2013)
Medimport, S.R.L. v. Cabreja, 2012 WL 3632580 (S.D. Fla. 2012)
APP Pharmaceuticals, LLC v. Ameridose, LLC (D.NJ. 2011) pharmaceutical patent infringement action.
State Rd. 7 Inv. Corp. v. Natcar Ltd. P'ship, 82 So. 3d 1013 (Fla. 4th DCA 2011)
Stockwire Research Group, Inc., et. al. v. Lebed, et. al., 577 F. Supp. 2d 1262 (S.D. Fla. 2008) -- $2.567 million federal judgement for trademark infringement and infringement and other violations under the Digital Millennium Copyright Act.
In re Casa Del Rio, LLC, 2007 WL 707035, (Bkrtcy .S.D.Fla. Mar. 7, 2007).
In re Marriage of Punales, 2004 WL 1058192 (Fla. Cir. Ct. 2004)
Applied Card Sys., Inc. v. Mallia, 2004 WL 1908158 (Fla. Cir. Ct. 2004)
Publications, Speeches, and Interviews
Stalled Condo Will Be Bought Out of Foreclosure, Restarted - April 27, 2017 South Florida Business Journal by Brian Bandell
Stalled Condo Project Sold at Foreclosure Auction, Deposits Cancelled - April 25, 2017 South Florida Business Journal by Brian Bandell
Hollywood building designed for condos sold at auction, could go rental route - April 25, 2017 South Florida Sun Sentinel
Construction Contracts & Copyright - February 29, 2017 - Presentation to the American Institute of Architects, Miami Chapter, regarding registration of construction plans with the United State Copyright Office and Reservation of Copyrights to the architect in construction contracts.
Panama Papers Reports Show Daddy Yankee Might Have a Way to Pay Millions Owed - April 15, 2015 Daily Business Review Article by Monica Gonzalez Mesa
Ex-Worker Sues Cargill After Severance Was Paid in Bolivars - July 22, 2015 Daily Business Review article by Julie Kay.
Attorneys Focus on Timing of Payment for $6.4 Million Judgment Against Music Star Daddy Yankee - January 2, 2014 Daily Business Review Article by John Pacenti.
Suspended Attorney Target of Mortgage Lender's Lawsuit - August 5, 2009 Daily Business Review article by Billy Shields.
Lorman Educational Services Seminar on Foreclosure and Repossession In Florida State, RE: Bankruptcy Courts' Dismissal of Foreclosure-Related Chapter 11 Bankruptcies. Peter E. Berlowe, Laura Berlowe-Heinish and Peter A. Koziol, Protection of the Moral Rights of the Digital Graphic Artist, Florida Bar Journal (2007), republished in 25 The Computer & Internet Lawyer 21 (2008).
Intellectual Property Roundtable 2006: Corporate Intellectual Property Compliance Programs (November 2006) Sponsored by Daily Business Review.
Interview on Sky Radio - February 2006 Interview with Sky Radio regarding the importance of companies implementing and maintaining an Intellectual Property Compliance Program.
Homes At Risk - June 11, 2000 Miami Herald article by Peter J. Whoriskey.
Previous Experience
Shutts & Bowen LLP, Business Litigation Practice Group
Weil, Gotshal & Manges, LLP, Litigation Department
Designations
Florida Qualified Arbitrator
Honors and Rankings
2019 Named to America's Top 100 High Stakes Litigators
2018 Daily Business Review's Litigation Department of the Year, Small Firm: Real Estate & Other Litigation, Department Head
2015 Daily Business Review Verdicts Hall of Fame Winner for $6.4 million Federal Jury Trial Verdict in Trade Disparagement and Defamation Case.
Super-lawyers Magazine Rising Star - 2009